The detailed review of the Leica BLK3D will soon be available.
LEICA BLK3D with automatic measurement of parallel lines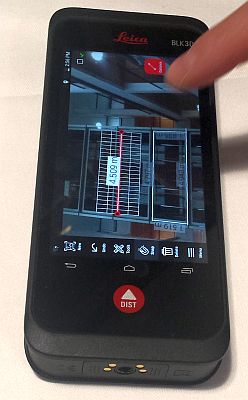 This 3D imager represents a new category of measuring device that did not exist before in this form and size. There are many interesting application possibilities that have the potential to change previous work processes and make them more efficient.
The BLK3D offers image analysis by photogrammetry and a laser range finder. This allows measurements to be made in the image or, with slightly higher accuracy, with the laser.